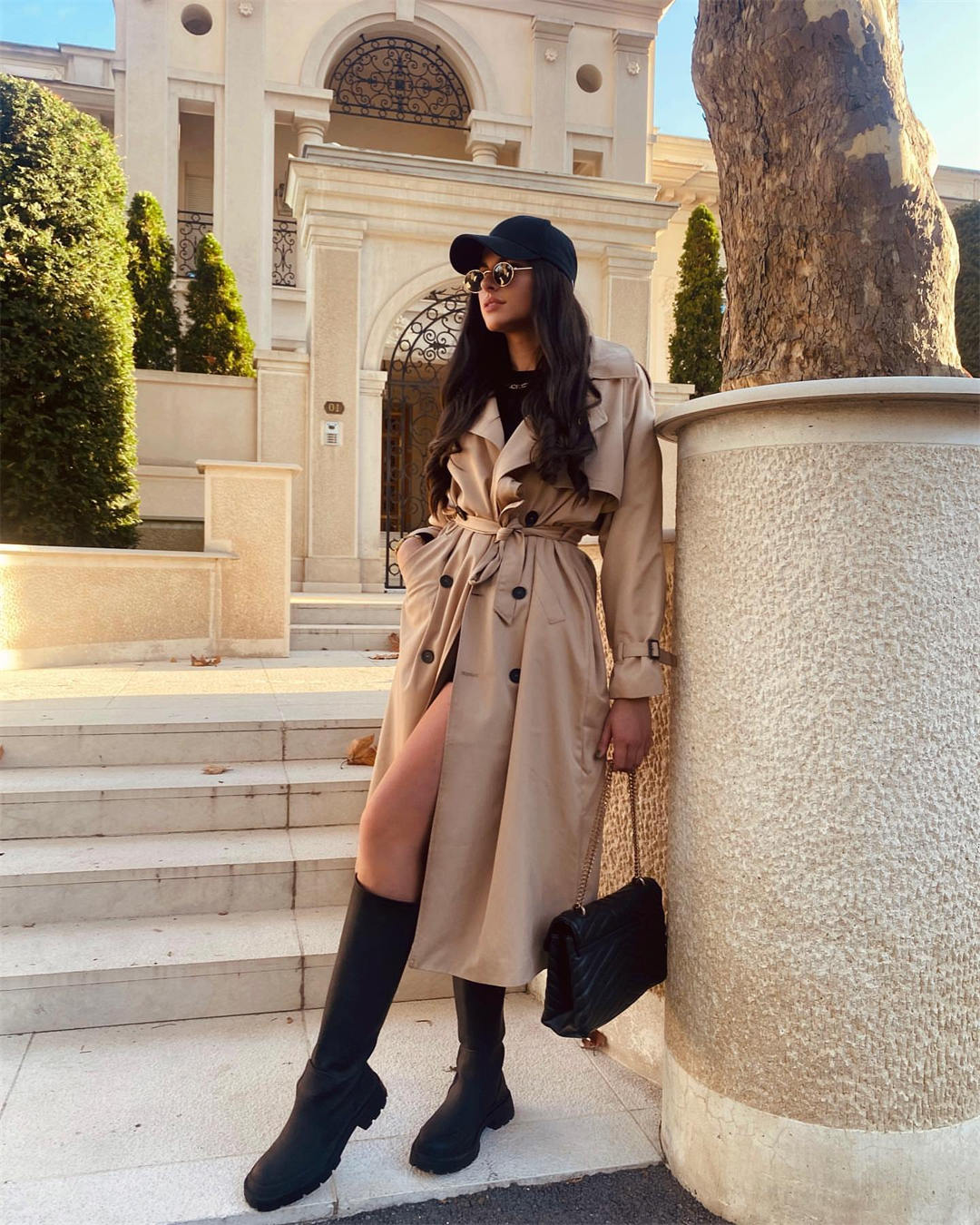 Trench coats are trendy, classy pieces with an elegant, city chic vibe. They effortlessly flatter every body type, shape, and size and are warm, comfortable, and stylish all at the same time.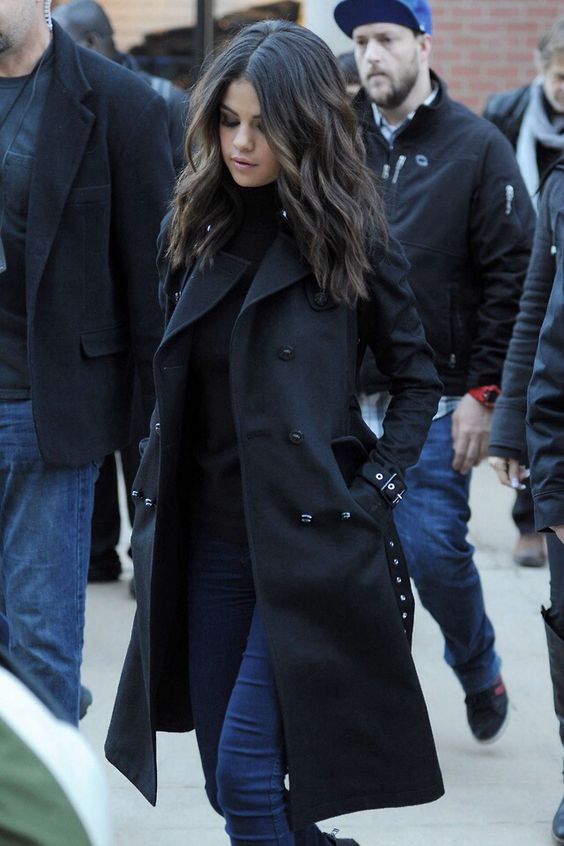 There's no doubt that trench coats are an essential wardrobe staple. Every woman should have at least one stocked in her closet. These outerwear pieces tend to be underrated. Many women aren't sure how to wear a trench coat without looking old-fashioned or eye-catching in a not-so-positive way. The truth is that trench coats are extremely versatile pieces. There are many different ways to style your trench coat to create varied looks appropriate for a wide range of occasions.
1. With Jeans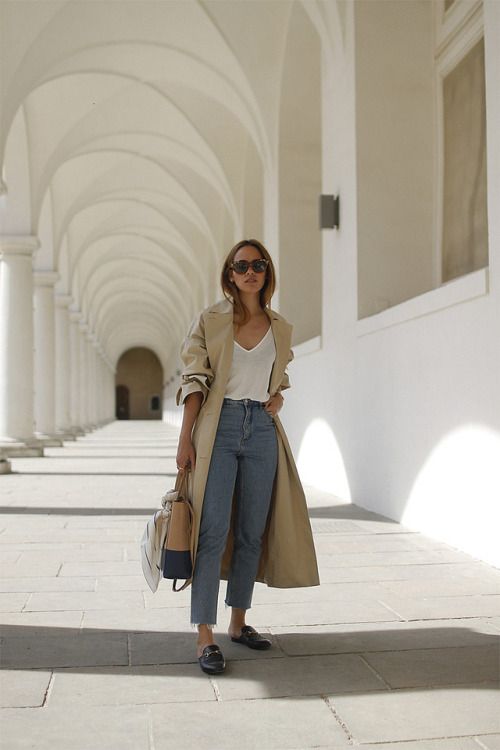 If you're worried that wearing a trench coat will make you look stiff and overdressed wherever you're going, pair it with jeans. Wearing jeans underneath a classic neutral trench coat instantly creates a casual look that you can wear out shopping or even to your next dentist appointment without feeling out of place.
Wearing slim dark jeans underneath your trench coat won't make your outfit any more casual. Opt for light jeans with a relaxed fit (think boyfriend or mom style) instead. Dress down your look even more by pairing your coat with distressed denim. Wear a fitted plain white tee to keep your look simple. Finish your carefree outfit with a belt to add texture and balance to your look and ensure that your shape remains visible underneath your coat.
2. Over Patterns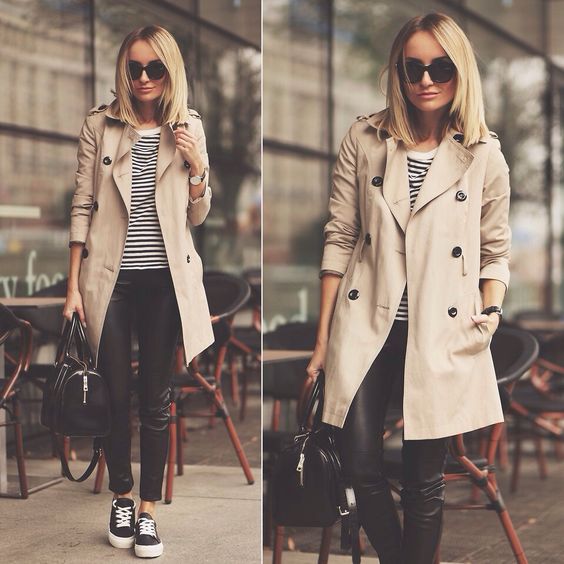 In and of themselves, trench coats are a fairly simple article of clothing. If you're worried about the rest of your outfit getting lost underneath your neutral coat, add interest to your look with patterns.
One of the best times to try out your brightest and boldest patterned pieces is when you're wearing a trench coat. A neutral trench coat lets a patterned piece be the focal point of your look but helps balance out daring patterns to ensure that they don't make your outfit look too busy. Try pairing your coat with a brightly patterned shirt and a pair of medium-washed jeans. You can also wear a graphic tee underneath your coat for a trendy, edgy finish. If you're not into bright, colorful patterns, opt for pieces with more classic patterns like checkered or geometric instead to create a more elegant look.
3. In Color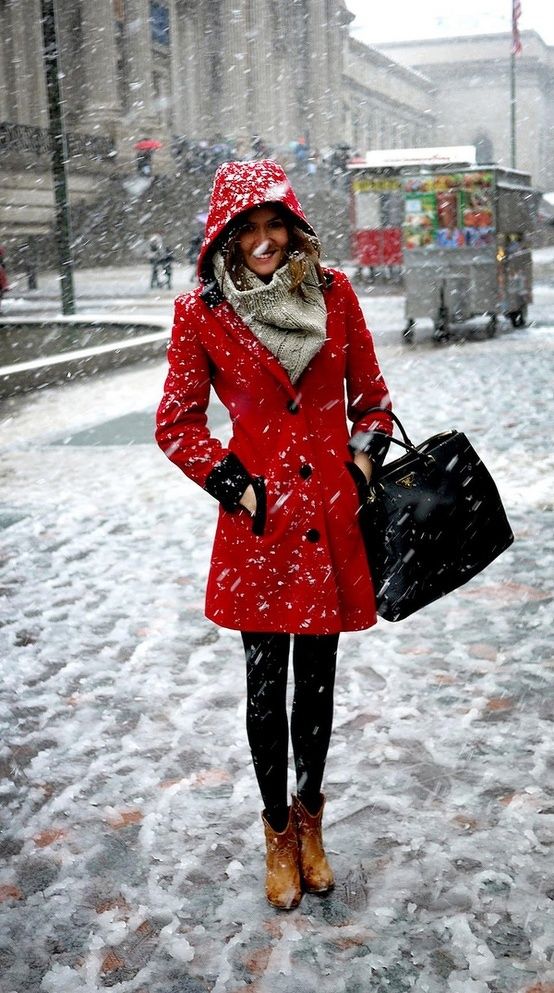 When you think of a trench coat, you probably don't think of pastel blue. Trench coats are notoriously neutral pieces and are most commonly available in shades of black, beige, and olive green. The neutral finish of most trench coats is part of what makes these pieces so versatile and allows you to pair them with a wide range of outfits.
However, wearing a colorful trench coat creates a whimsical, carefree look that is sure to turn heads. Even though most trench coats are neutral, you can still find a coat in almost any color. Pair a pastel trench coat with leggings and a black-and-white patterned to create a chic balance of colors and neutrals. Wearing a bright coat in red, yellow, purple, etc. might seem intimidating. You can make this daring look with neutral pieces that add interest to your look and draw some of the attention away from your coat. Cropped jeans and lace-up booties or block-heeled sandals are ideal pieces that are neutral, simple, and eye-catching at the same time.
4. Tied Up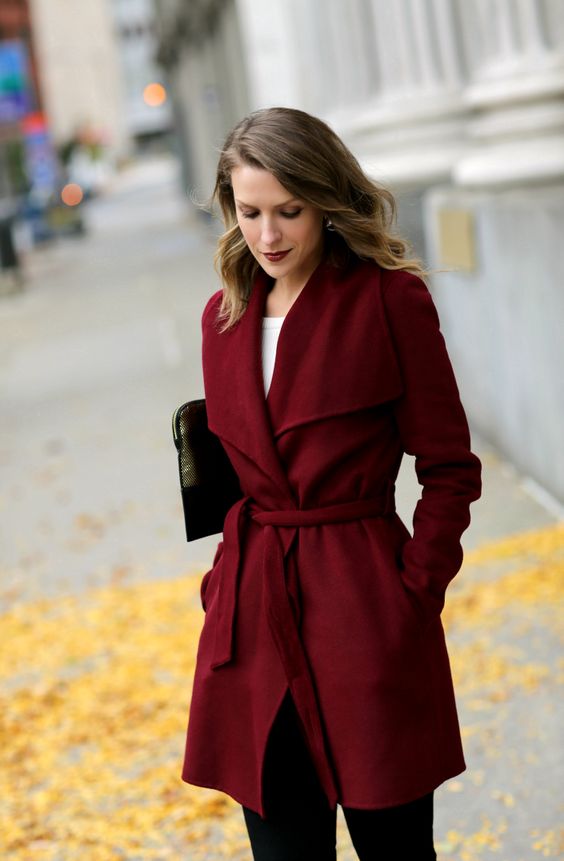 If you don't want to put together a whole outfit, just tie your trench coat and wear it by itself. Wearing your trench coat tied up lets you wear whatever you want underneath your coat without worrying about how it will look. Try pairing your tied trench coat with lace-up thigh-high boots. Add tights underneath to balance and add warmth to your look.
There are multiple stylish ways to tie your trench coat that are easy to master. Tie it in a bow just like you would tie your shoes for a delicate, feminine finish. If you want to keep it simple, you can even just tie the belt of your coat in a standard double knot. You can also tie the knot on the side to create a more sophisticated look.
5. With All Black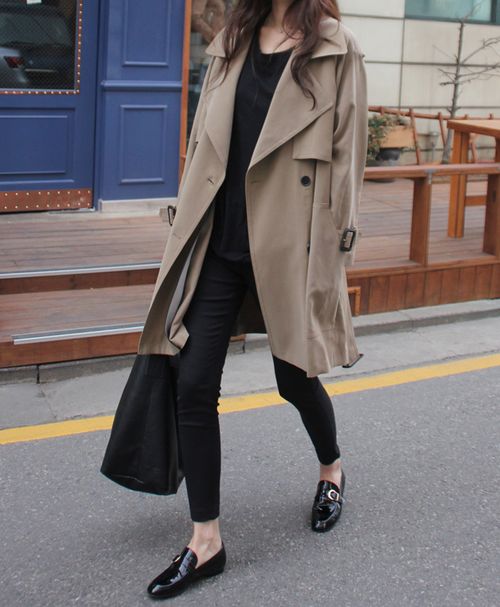 All-black outfits and trench coats both create classy, elegant looks; it just makes sense to pair them together.
Create a sleek, all-black look that's ready for winter with a black turtleneck, fleece-lined leggings, and slim knee-high boots. Add a beige or olive green trench coat on top to complete your chic, sophisticated look.
6. Over a Sweater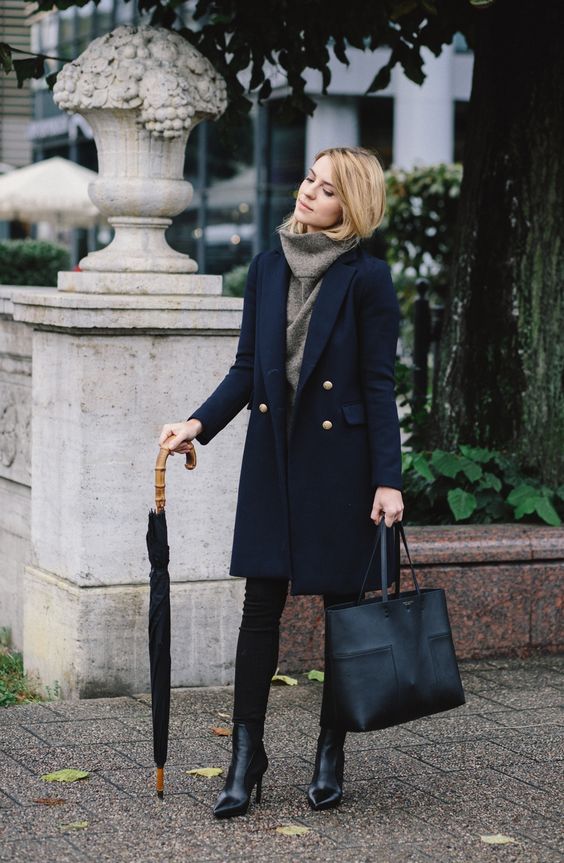 One of the most practical functions of trench coats is their ability to keep you warm in cold weather. Stay even warmer and cozier by wearing a sweater underneath your coat.
Avoid wearing sweaters with a very thick knit under your trench coat to prevent yourself from looking shapeless. Wear fitted jeans or leggings with slim boots to balance out any bulkiness on top. Experiment with different necklines to add a focal point to your look. Loose cowl-necked sweaters pair well with trench coats to create an eye-catching finish.
7. At Work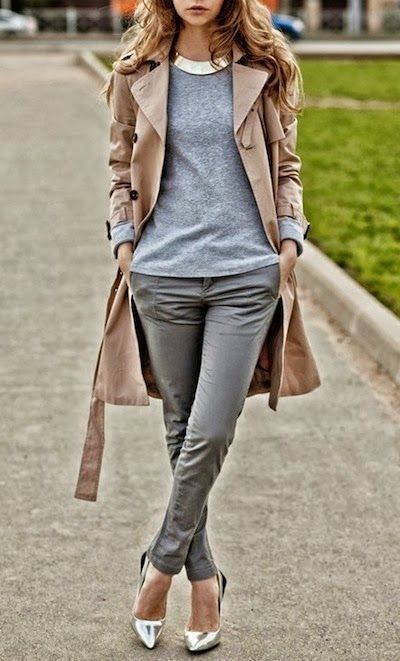 A trench coat is a perfect piece to pair with a professional outfit in autumn or winter.
To create a professional look that you can wear to work, wear your neutral coat with slim dark jeans or slacks. Add a button-down collared blouse on top with a sweater layered over it in especially cold weather. Complete your classy office-ready look with sleek block-heeled calf boots.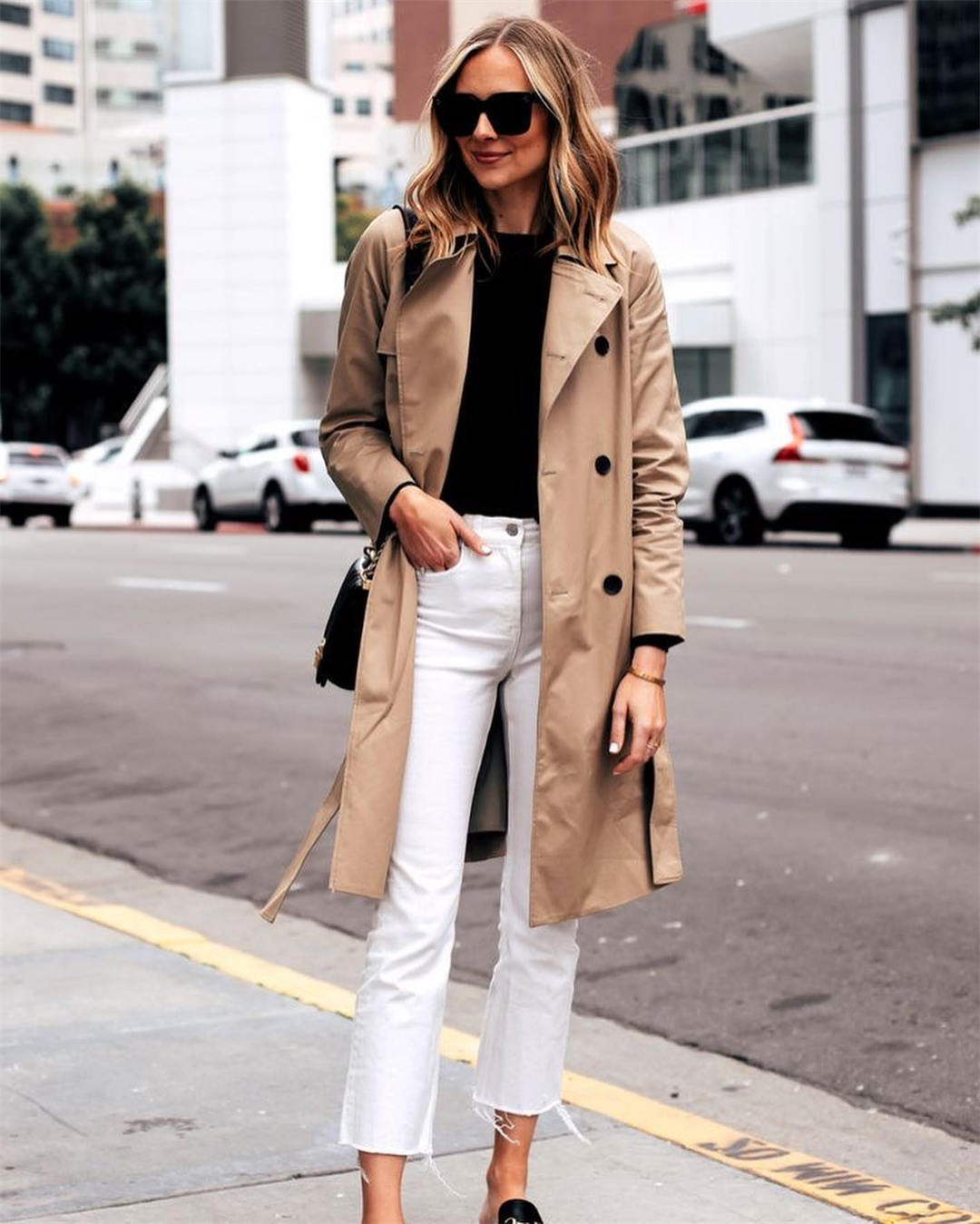 Trench coats are much more versatile and modern than you might think. They're not just a dull piece to throw on top of your outfit before you leave the house on a cold day. Your trench coat can stand as a fashion statement all on its own. It can act as the eye-catching focal point of your look and add interest to any outfit. However, some women–especially those who live in warmer climates–are hesitant to invest in a trench coat because you don't think you'll wear it frequently. If that hesitance applies to you, use this post for ideas for the many ways you can style your trench coat to make use of it all year long in any setting.