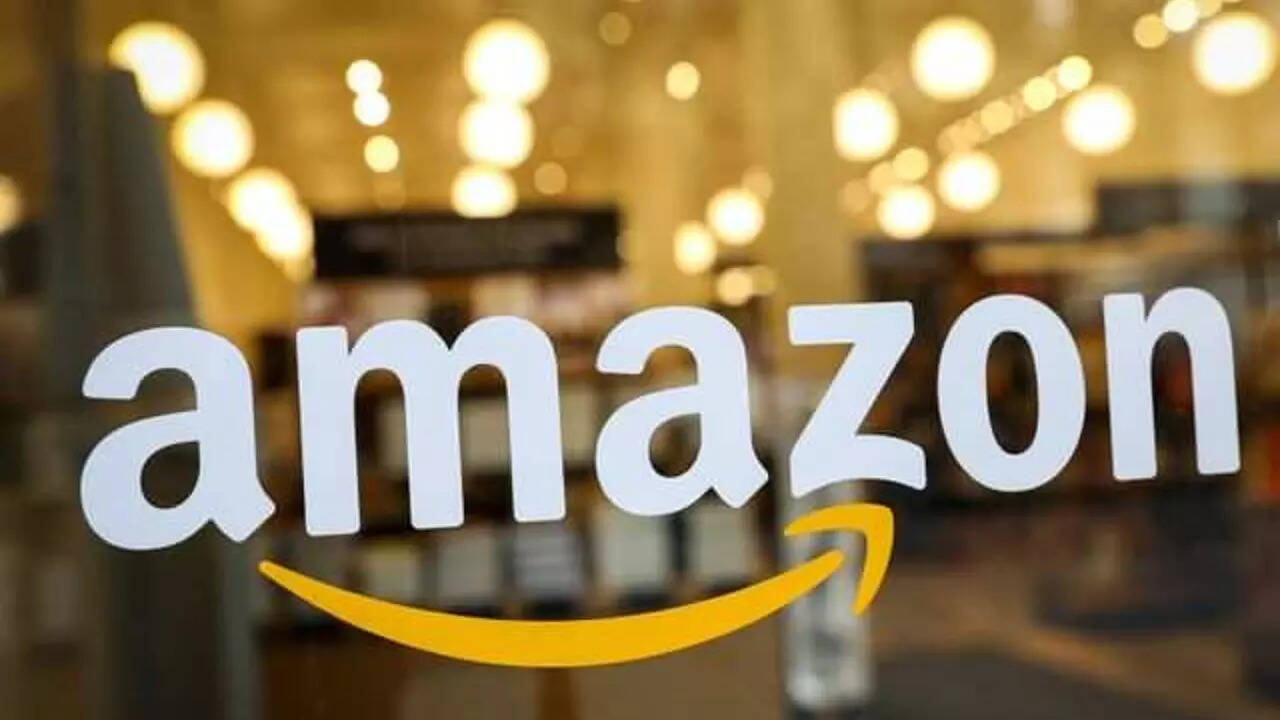 Ecommerce major Amazon is set to open its logistics infrastructure in India for non-Amazon orders to various online businesses ,multiple sources briefed on the matter said. This will also make the US ecommerce major now a direct rival to new-age logistics firm Delhivery, Xpressbees, Ecom Express as well as Flipkart's Ekart which recently started onboarding external merchants to ship non-Flipkart orders.
Called Amazon Shipping, direct-to-consumer (D2C) brands, logistics aggregators and other businesses who take direct orders from consumers have been tapped by Amazon to start its vertical to deliver non-Amazon orders. ET has seen its pitch, rate card and other details being offered under the programme.
"…Now you may ship orders received by you via own website or via social media or any other means," one of the emails sent by a senior Amazon executive on the matter said. It added that Amazon is covering over 14,000 PIN codes in India and using its 'high service levels' will lead to on-time performance eventually reducing 'overall logistic cost and improved customer experience.'
Interestingly, one of the customers using the beta service said they are being billed for the service under Amazon Seller Services–which runs the India marketplace unit. Amazon Transportation Services (ATS) is one of the key India entities of Amazon which houses the logistics business. The local shipping services arm of the US ecommerce giant reported total revenues of Rs 4,581 crore in FY22, a 12.6% jump from the year-ago period. Its losses increased by 38% to Rs 95 crore in FY22.
"The shipping rates being offered are similar to what an Amazon merchant will be given for the marketplace orders. Over the last few weeks, the outreach is more consistent from Amazon executives and this is being promoted actively," one of the people mentioned above said.
"We're always working to develop new, innovative ways to support small and medium businesses and serve our customers. However, at this point we don't have any additional details to share," a spokesperson for Amazon said in response to ET's query.
Amazon's entry into third-party ecommerce comes at a time when the industry has seen dynamic changes from traditional as well as new-age aggregators like Shiprocket and others, including M&A to offer full-stack services. While aggregators like Shiprocket are also cornering market share from traditional players, Delhivery and Xpressbees have also launched D2C-focused next day delivery services to tap into the growing volumes of such brands being bought across the country.
While the pilot is underway, Amazon is expected to make a formal announcement over the next couple of months in India. Industry executives and analysts said depending on how Amazon scales the service, it could have a wider impact on existing players.
"Amazon has perhaps the best technology (for logistics) and manpower for every pin code. It would be a lot easier for them to offer this shipping service. For brands, too, they can tap into the Amazon network without having to list as a seller and not losing consumer data to the marketplace. They (Amazon) are superiorly placed to do this..but its impact on others will depend on how seriously they expand this here," said Rajat Tuli, partner at Kearney, a consulting firm. "They might be able to offer it cheaper than others also."
An ecommerce merchant, who sells across online marketplaces, said execution will still be key.
"We have seen other ecommerce firms fumbling on the product previously," he said.
ET had reported in April that Ekart was onboarding platforms like Nykaa, FirstCry and others to service their deliveries. For now, it seems Amazon is focussed on individual brands and select logistics aggregators. Globally, Amazon has launched the service in the UK while it has tested the same quietly in its home market–the US.