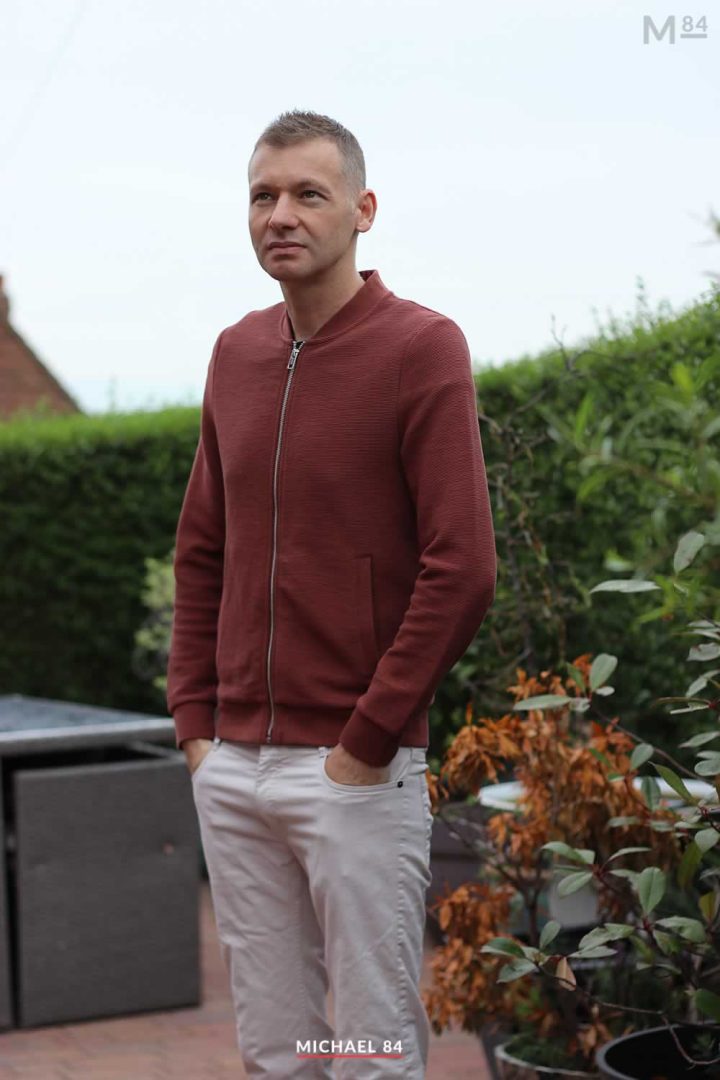 For today's outfit I have gone for a really Autumnal colour palette with these clothing choices.
I'm wearing a brown zip up cardigan with a pair of beige chinos.
Here's everything you need to know about these pieces.
Brown isn't the greatest colour when you think of clothing, but this colour isn't any ordinary brown. In fact, would you even call it brown?
It's more like a rusty brown red. I'm not sure what you'd call it, but I do know that I'd call it a really nice colour for this season.
It's a zip up cardigan which I got from H&M a while back. I was looking for something to build outfits using a different colour to my usual staple picks, and this definitely fits the bill.
The cardigan is the same style as a lighter blue one which I also got. That's more suited to the spring/summer (although I've worn it in other seasons) but this one definitely works best right now.
The thing which I think is the most crucial for any kind of zip of like this is pockets. Yes it's stylish, but it needs to have some kind of practicality too.
Wearing this as the final outer layer means I would really prefer pockets, and thankfully this has two welted pockets on either side.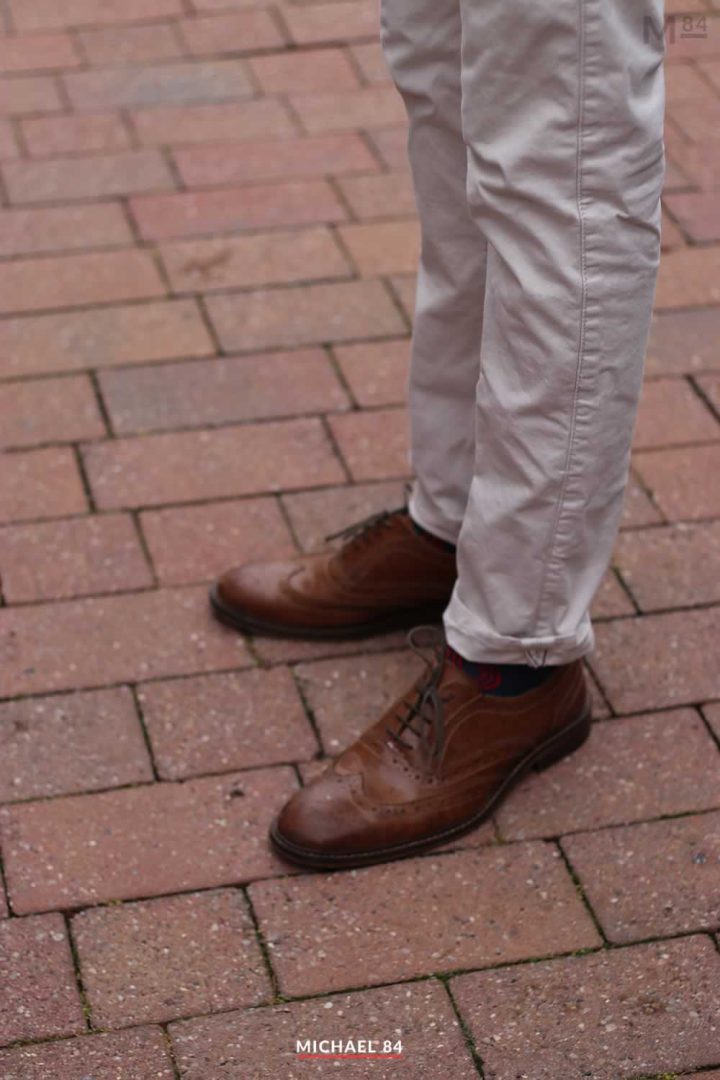 For the bottom half of this outfit, I've gone with my beige chinos from Mango.
I've been wearing these quite a bit, and I think that this colour really compliments the cardigan so well. It all comes together to create a really toned down muted colour palette.
For the footwear, I've gone for the brown brogues. Once again a good choice that keeps the outfit on the smarter side while giving it just a little bit of edge.
The brown in the shoes goes well with the rest of the outfit, all pieces working well together.
I really like the colours in this outfit. It gives something different to the navy, black or grey which I usually wear. I still love wearing those, but it's good to change things up.
If you're looking for outfit ideas let me know what you think of this one, I think it works really well in Autumn.