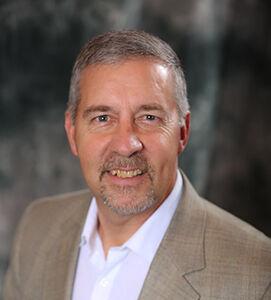 It has been well publicized that the pet industry is booming, exceeding $100 billion in sales for the first time in 2020. The American Pet Products Association (APPA) projected continued strong sales in 2021 and, as we look back on the first half of 2021, indications are that results may exceed expectations. 
APPA's midyear update to the U.S. Pet Industry Expenditure Report reveals that two categories of the U.S. pet industry have already outperformed estimated goals: pet food and treats showed an estimated 13.5-percent increase over 2020 actuals for the first half of 2021, while supplies, live Animals and OTC medicine showed an estimated 20-percent increase over the same timeframe. This growth, coupled with an increase in pet ownership during the same period, has the pet care community primed for continued success.
As we look to the remainder of the year and the biggest annual retail event, holiday shopping, consider these trends to help capitalize on the positive momentum the pet care community is experiencing:
Lean Into the Holidays & Gift Giving Season
The holiday shopping season is here, making it the perfect time to promote holiday and holiday-themed products, gifts and more. According to the 2021-2022 APPA National Pet Owners Survey, the percentage of pet owners purchasing gifts for their pets has increased across all pet types, with up to 80 percent of pet owners reporting they purchase gifts for their pets. In addition, the most common occasion for dog and cat owners to buy pet gifts is for Christmas (45 percent and 35 percent, respectively). And while pet owners who purchase gifts report buying between 3.6 to 5.3 gifts on average, there is a very wide range of amount spent per gift, which means no gift is too big or too small for pet owners to consider when it comes to finding the perfect gift for their four-legged friend.
Reach Customers in Their Preferred Channels 
In 2018, browsing in store was the No. 1 way a pet owner became aware of new pet products. Given the impact of COVID-19 on the retail sector, browsing in store was greatly reduced from 56 percent to 42 percent in 2020. As such, be sure to utilize the channels in which pet owners are frequenting—whether in-store, online or on social media, among others—in order to reach repeat and potential new customers with information about new pet products. It should come as no surprise that, according to this year's survey, the percentage of pet owners who learned about pet products by surfing the internet is nearly equal to the percentage who found new pet products by browsing in a store. When all internet sources are accounted for together, 62 percent of pet owners found new product information online. Social media was reported as a source by 34 percent of pet owners, with Facebook slightly overtaking pet product company websites as the top online source for new pet product information (46 percent of pet owners cite Facebook and 45 percent name pet product company websites).
Continue to Focus on Premiumization
Pet owners reported they spent more money on their pet and pet supplies in 2020, with between two-thirds and three-quarters citing brand name as important on some level to their purchasing decision. More than half of pet owners consider themselves to be very brand loyal when it comes to purchasing pet care items. In addition, 51 percent of pet owners are willing to pay more for ethically sourced pet products and eco-friendly pet products. Dog owners, in particular, continue to invest in the premiumization trend: The percentage of dog owners purchasing premium dog food increased from 37 percent in 2018 to 41 percent in 2020. Millennials—the largest cohort of U.S. pet owners—continue to trade up to more premium brands and price points, contributing to the positive growth seen mid-year and showing no signs of slowing down any time soon.
As we look toward the holidays and beyond, the future is bright for the pet care community. Keeping a pulse on these trends will help ensure the most wonderful time of the year is also a profitable one for the industry and your business. 
Steve King is the president and CEO of the American Pet Products Association (APPA). For more information, visit AmericanPetProducts.org/Survey. If you are a member of the media looking for specific data for your story, please contact [email protected]. 
https://www.petbusiness.com/featured_articles/how-to-leverage-2021-holiday-shopping-trends/article_77d24a22-4c78-11ec-87d6-1fb32dc4593c.html