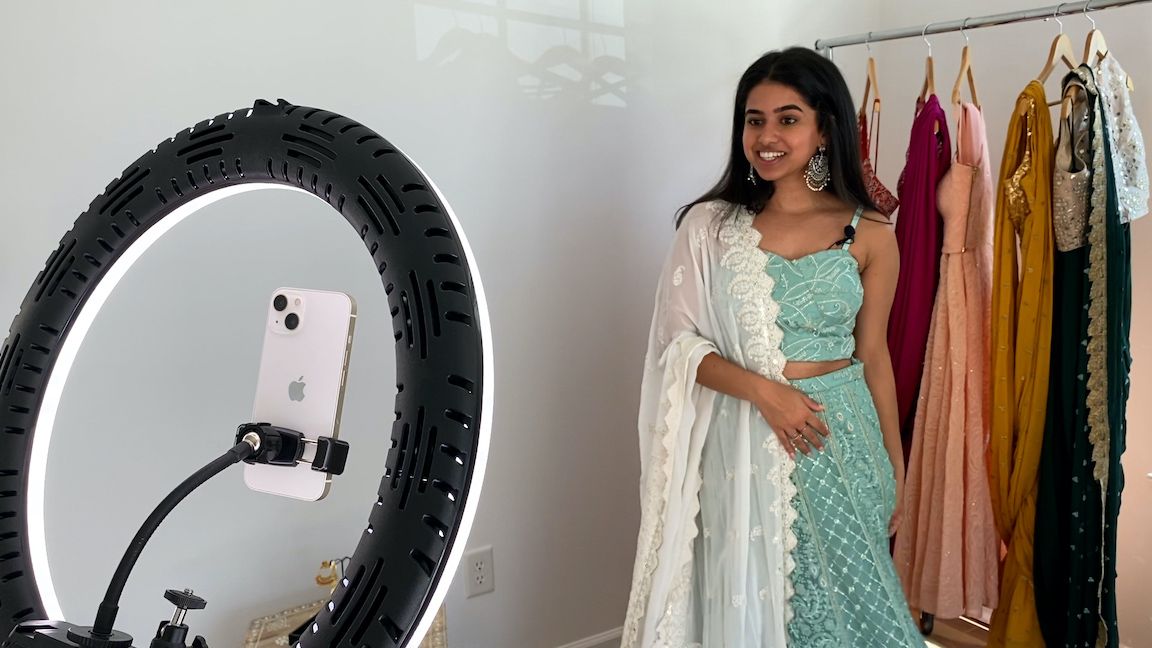 RALEIGH, N.C. — Have you ever struggled finding the perfect outfit to wear to a wedding or special occasion?
What You Need To Know
North Carolina sisters Niki and Ritika Shamdasani are the co-founders of the South Asian brand Sani
They created Sani after struggling to find authentic, cultural clothing in the U.S.
Sani became the first South Asian brand on Rent the Runway
Today, the Sani sisters have gained more than four million views on TikTok and nearly 150,000 followers
For many South Asian Americans, that struggle often involves an 8,000-mile trip overseas in order to find authentic, cultural clothing.
After a failed attempt at FaceTiming their grandmother at clothing markets in India, North Carolina sisters Niki and Ritika Shamdasani decided to design their own South Asian pieces.
"Even when it came to going to India, people didn't like the experience. Whether it was because there was too much to sort through over there, whether it was because most of the sales people are older Indian men telling you what you would look good in as a young Indian woman, or anything in between," Niki Shamdasani said. "So, we said, let's start Sani. Let's design the pieces we always wished we could find. Not only as Indians, but Indian Americans."
Today, Sani features both luxury and lounge-style South Asian clothing.
"Our first 15 pieces was a PowerPoint collection, in which we were like, 'oh I like this cut, this type of fabric, maybe this kind of skirt.' And then Nikki took that portfolio to India to actually try and find someone to help us produce it," Ritika Shamdasani said.
Their culture and connections came together with their first factory partner being their grandmother's temple friend's son, who happened to have extra room at his factory.
As the brand grew, Niki Shamdasani emailed the founder of Rent the Runway, which led to Sani becoming the first South Asian brand on its platform.
 "Things got completely booked out in 48 hours," Niki Shamdasani said. "We were seeing more orders to our website than ever before. We were like, 'this is it! This is the moment.' Then two weeks later, the pandemic hit." 
When sales took a hit from the pandemic-caused slowdown of weddings, the sisters decided to take Sani to TikTok, to boost brand recognition.
Today, Sani has over four million views on the platform and nearly 150,000 followers. Its content features both cultural conversations and explanations of its clothing.
"There's so much potential here in a way to where we can bring non-South Asians into the culture in a way they've never been brought in before, in a way that's cultural appreciation," Ritika Shamdasani said.
In one video, the sisters answered a question about cultural appreciation over appropriation.
Niki said in the video, "What we want to do is see the fabrics, craftsmanship, embroideries out in the world more. We want to see non-South Asians wearing it, but with context."
The sisters say sales were boosted by 800% following their social media success.
https://spectrumlocalnews.com/nc/charlotte/asian-pacific-american-heritage-month-2022/2022/05/02/sani-sisters