The Office of Sustainability opened its new Share Shop Friday for students to make use of secondhand fashion instead of spending money on new clothing.
Senior political science and philosophy major Avery Spranger has spent the past two years working with university officials and local organizations to open the Share Shop, which is part of a growing trend in secondhand fashion.
Spranger gave credit to the song "Thrift Shop" for inspiring the shift from first to secondhand clothing.
"I think that shift was probably about 2012 with Macklemore, and people started talking about thrift shopping," Spranger said. "It's funny to think that a song can have that much cultural influence."
Spranger said the Share Shop was inspired by a similar program at Knox College in Galesburg, Illinois.
Director of the Office of Sustainability Elisabeth Reed said the Share Shop is part of a wider, global trend to look more intently at commercial impact.
"We're consuming at a faster pace than we ever have in history," Reed said. "[We are] finally reflecting on that and seeing the impact of those choices over the past 15, 20 years and what that does to our environment but also the people that are living in that environment."
Reed said a growing percentage of products are not reusable and are contributing much more to landfills and pollution. Fast fashion is a major contributor to this.
Fast fashion includes clothing brands that sell fashion that is made quickly, inexpensively and easily replaced with new trends.
"There used to be two [fashion] seasons, fall-winter and spring-summer," Reed said. "Now there's like 52 seasons of the year."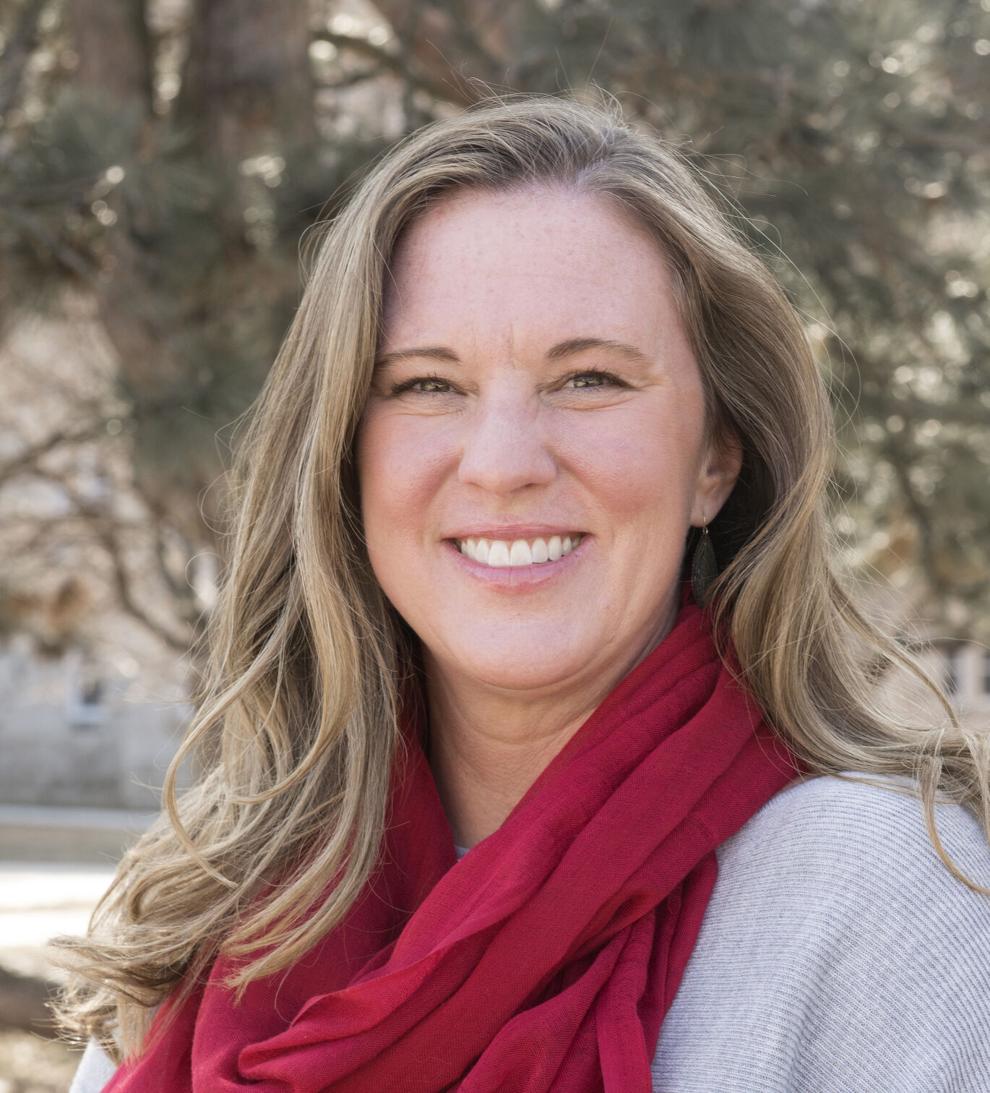 This means that product turnover is at an all time high.
"Now, if you work retail, you get shipments almost every day of new products," Reed said.
The Share Shop aims to bridge gaps across economic issues for students.
Spranger said that fashion and clothing availability has historically been tied with classism and economic mobility. But Reed said that the growing thrift trend may be more than that.
"It's a microcosm for something that's already happening across the globe. The secondhand clothing industry is set to take over fast fashion in the next ten years," Reed said.
For Spranger, who has thrifted most of her life, the change to secondhand is refreshing.
"I was like, 'Wait, I've spent my whole life spending energy being embarrassed about this and now it's, like, fun to do?'" Spranger said.
Spranger emphasized that the Share Shop is for everyone on campus, regardless of financial status or need.
"If you want [a piece of clothing] for one day, you can take it for a day and bring it back the next. It can be whatever students need it to be," Spranger said.
Spranger hopes to expand the Share Shop and collect donations from a wider group.
"We're going to put boxes all over campus so people will see them: the white boxes with the Share Shop logo," Spranger said.