A little girl is not just a little girl.
She's also a malleable question mark. Day by day, she's turning into something else. She's getting told what she might or should become.
What if, for some answers, she looks to a doll. The kind of doll that teaches her about wars and culture and facts and friendship and feminism and how to confront a bully and how to garden. The kind of doll that changes a bad day to good. The kind of doll that changes the lives of so many women who were once little girls. The kind of doll that keeps finding new ways to leave an impact.
This isn't just any kind of doll.
Shari Kovarik knows this well. She knows all about the power of the American Girl.
It's why, when she was in her 60s and thinking about what to do with the rest of her life, she thought of American Girl dolls. Then, in 2007, came her nonprofit that repairs dolls and gifts them to kids in need.
Maybe you're not a doll person. Kovarik is the kind of person that makes you, at least while you're around her kitchen table drinking tea, believe in their magic. All that stuff above about how dolls change lives? That's the stuff Kovarik tells you.
She could talk for hours about the intricacies of her little nonprofit, called Madison's Hope, which she runs out of her Colorado Springs home with three volunteers and help from strangers and a yearly budget of $2,000.
"This is it," Kovarik says. "This is Madison's Hope. It's amazing what comes out of this little thing."
She's also the kind of person who makes sure you know: This isn't about her.
It's about the girls, Madison's Hope volunteers, around her kitchen table. It's about the girls they help.
"It's a fun job, but it is a job," Kovarik said. "We take it seriously because we know how much it means for a little girl."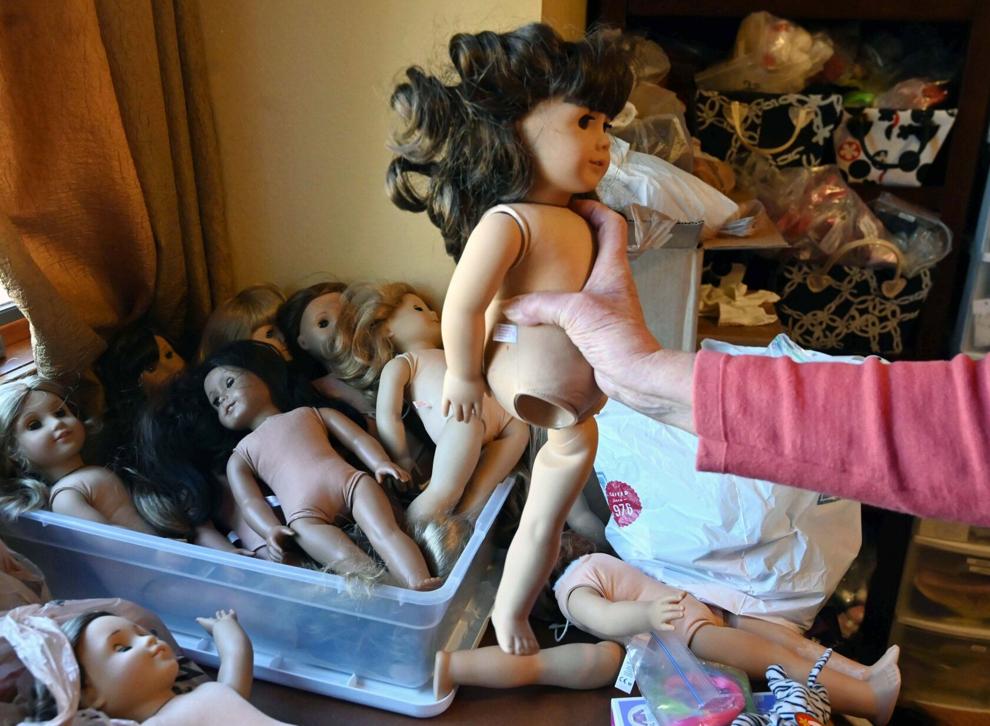 Kovairk has come up with a routine for the nonprofit's monthly "work days."
They spend a couple of hours in the living room, coordinating outfits or making lists of what repairs need to be done.
With donated dolls, the list can be long, from replacing eyes or arms to scrubbing away stains.
They are perfectionists. The finished dolls must look good as new, complete with packaging, an extra outfit, book and an accessory.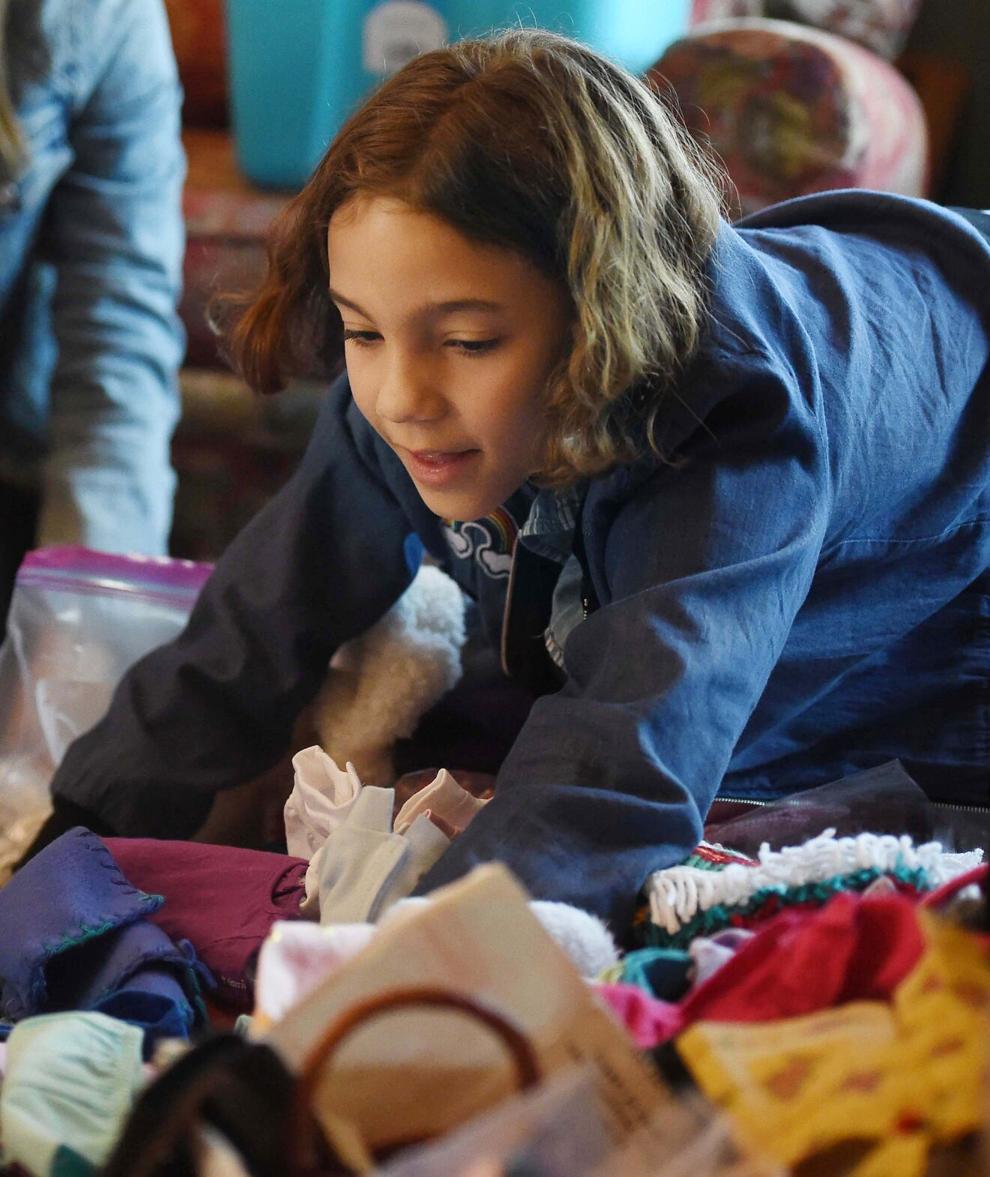 Then it's time for a team meeting over tea and scones. The team consists of a pair of preteens, Mia and Maeve, and Katelyn Carmignani, 25, who was once a preteen and an original member of Madison's Hope as a preteen.
There is a system for this tea party. The little girls pick out a teapot, one from Kovarik's collection.
"Oh, you picked a good one," she says.
Carmignani is tasked with making the caramel tea and treats, something the other girls will learn how to do one day.
"There's lots of learning going on here," Kovarik said.
They are so subtle. The lessons. At the table, Kovarik wears a permanent smile while she asks questions. How's school going? What's on our to-do list? How are your friends?
There's not much conversation about how to set the table, but it seems well known. There are dainty napkins and gleeful smiles when sugar cubes are offered.
"It's our time to sit and talk about life, talk about good days and bad days," Kovarik said. "Why do we do it? Because we care about each other."
Conversations might turn to how each of them arrived at this table.
For 10-year-old Maeve, it goes back to her doll, Kaya, having a bad hair day. By that point, the pint-sized prized possession was way more than a doll to Maeve.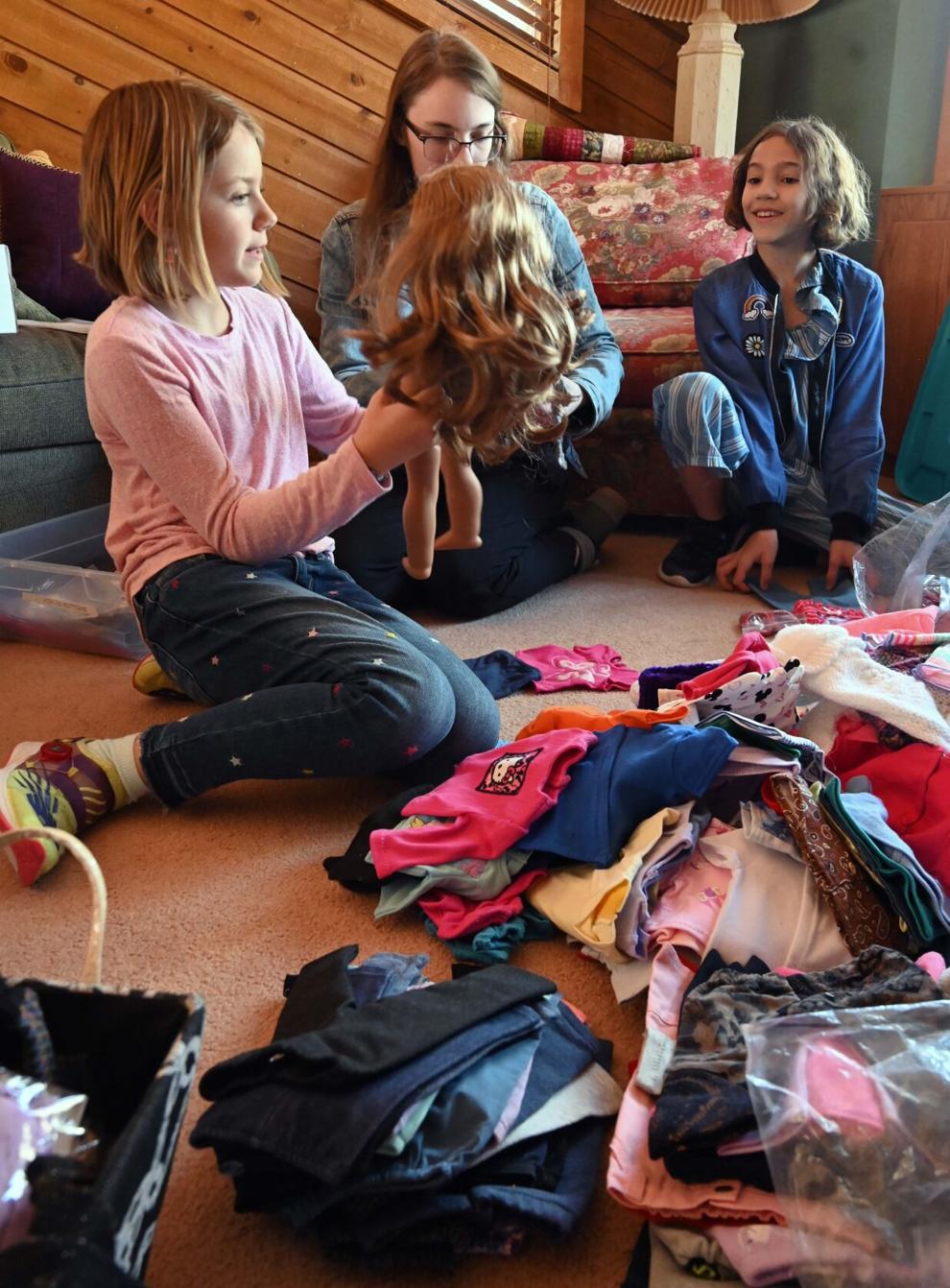 "These dolls are basically like friends," Maeve said. "They help you through so much."
When Kaya's silky straight hair turned mangled, beyond saving from a simple brush, it was time for a rescue mission.
Maeve and her mother, Mo Basenberg, considered sending Kaya to American Girl's "doll hospital" in New York City.
But you just don't box up a best friend to be shipped away.
Luckily, Basenberg knew a number to call. Not a robotic customer service line. But the landline hanging in the kitchen of Kovarik's house.
"Miss Shari being Miss Shari, she said, 'Come on over,'" Basenberg said. "That's just who she is."
Basenberg has learned this over the past six years through her role as executive director of the local nonprofit Safe Passage.
"I was told right away that Miss Shari is one of the people I had to meet," Basenberg said. "She's a little local celebrity."
So she met Kovarik, or Miss Shari as she's known.
"I honestly thought it was too good to be true," Basenberg said. "And then you realize she just does this out of the kindness of her heart."
Carmignani can attest to Miss Shari's heart. Just don't ask her to do so without crying.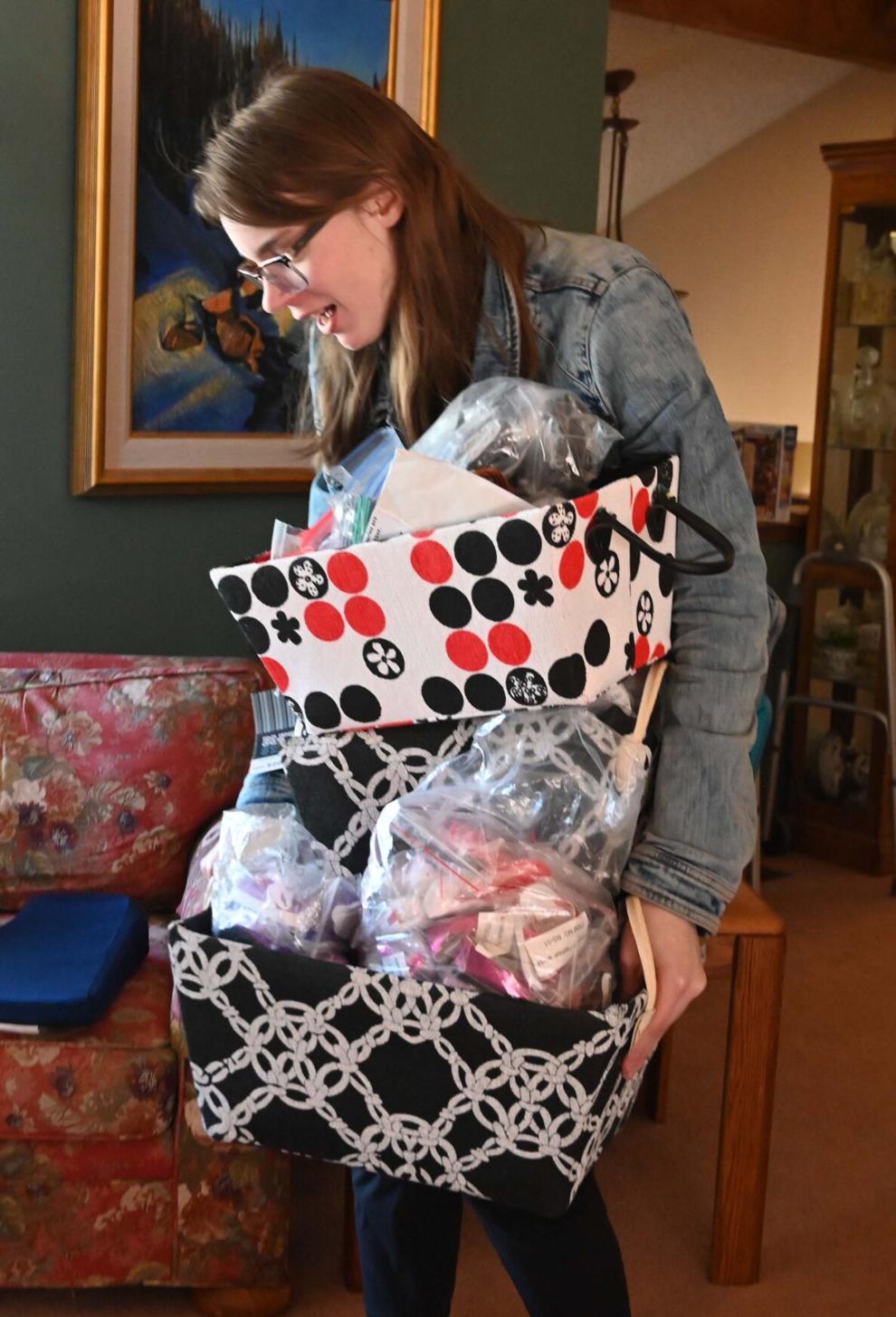 "I owe her a lot," Carmignani said, before trailing off.
"Maybe everything."
Over the last 15 years, she's learned so much from Miss Shari. She's had Miss Shari to lean on. Along the way, there was a realization after hearing stories about where the dolls were going.
"My little volunteering every month is making an impact," Carmignani said. "I can make a pretty big difference by doing this."
It's what inspired her to become an elementary school teacher.
This is when Kovarik chimes in.
"And we're so proud of you."
Maybe no one else can, but Kovarik can see what's happening at her table. She can see the eyes of the little girls looking up at Carmignani, a real-life role model. Hopefully, she can see their eyes looking the same way at her.
Kovarik couldn't picture this 15 years ago. Where her lifelong love of dolls would lead.
"I was trying to figure out what I wanted to do when I grew up," she said. "I never had figured that out."
For direction, she started a Bible study. On the first page was a question: "What do you like to do?"
Kovarik made a list. American Girl dolls. And tea parties. Her granddaughters. Helping women and girls enjoy life.
The next day, she turned the page. "There comes a time to put away your dolls and dreams."
"That slapped me in the face," Kovarik said.
Again, she prayed. She took it as a challenge. What if it was time to dream?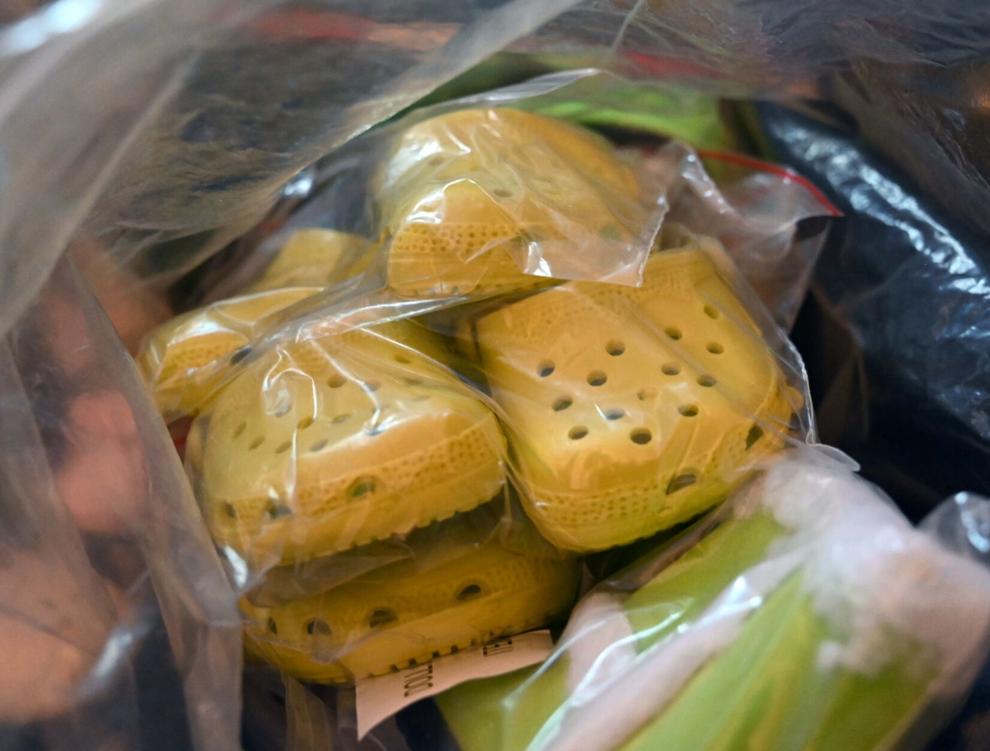 She called American Girl and asked if anyone ever donated unwanted dolls.
"They just laughed at me," she said. "It was like, who gives away American Girl dolls? They were too valuable."
She prayed again.
"I heard, 'Go to the library,'" Kovarik said.
At the library, she asked for a book about how to start a charity. She followed each step in "Nonprofit for Dummies" and soon declared Madison's Hope as a nonprofit in November 2007.
Telling this story reminds her: This is not about her.
"I didn't do this. God did it," she said. "I always say, 'If you don't believe in God, just come here and stay awhile.'"
Madison's Hope has stayed awhile, just as the American Girl brand has endured for decades.
It might be stronger than ever, if you ask American Girl podcast host Allison Harrocks.
"Dolls are not for everybody," she said. "I'm a doll person. These dolls are special because it's a companion in a way a Furby isn't. There's a world building you can play around with that Barbie doesn't have."
Her American Girl doll inspired her to grow up to be a historian.
"It's still probably the best gift I've ever gotten," she said. "And it was 25 years ago."
She hears so many similar stories from listeners.
Kovarik, perhaps, was ahead of the trend.
That would be news to her. She didn't pick American Girl dolls to be trendy. She picked them because of what they mean. What they say without saying it: Believe in yourself.
Miss Shari makes you believe, too.